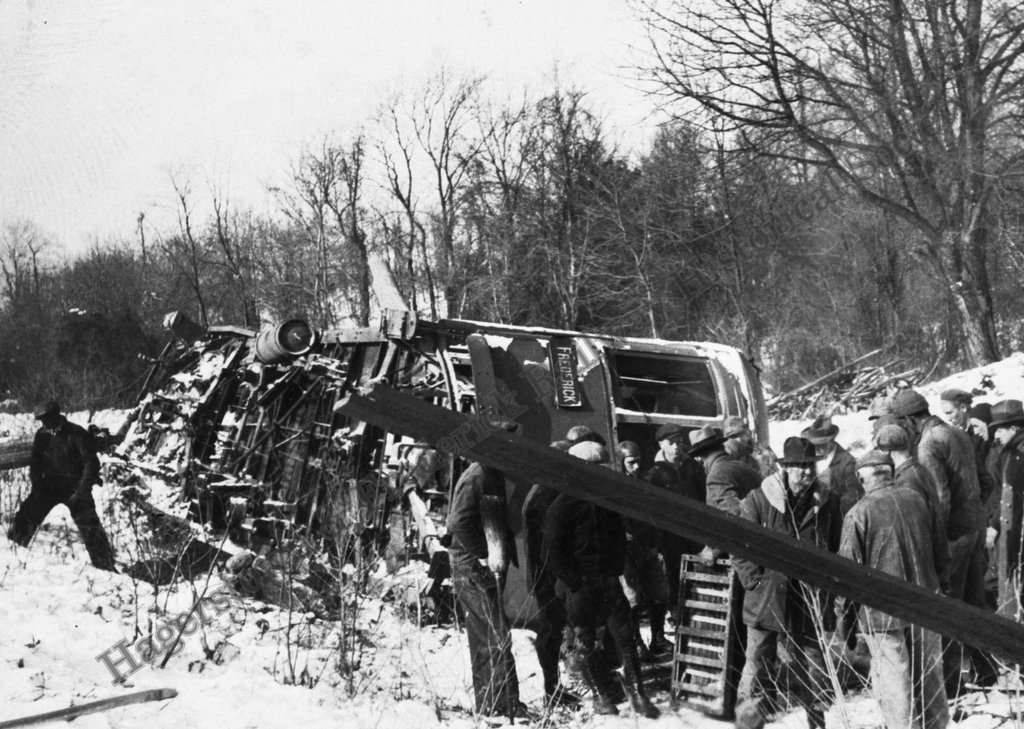 Deadly wreck in Mount Lena
On a cold January night in 1936, former Chambersburg, Greencastle & Waynesboro car #35 lost control and derailed while traveling between Frederick and Hagerstown. The only passenger, an off duty employee named George Victor Fraley, was killed in the crash. 2 years later the line here would be removed.
Location Involved: Mount Lena, Crystal Falls Dr.
This is
It came to the Society from the collection of Hampton/Tosh. It is stored in Binder 5