The Boonsboro Trolley Station Museum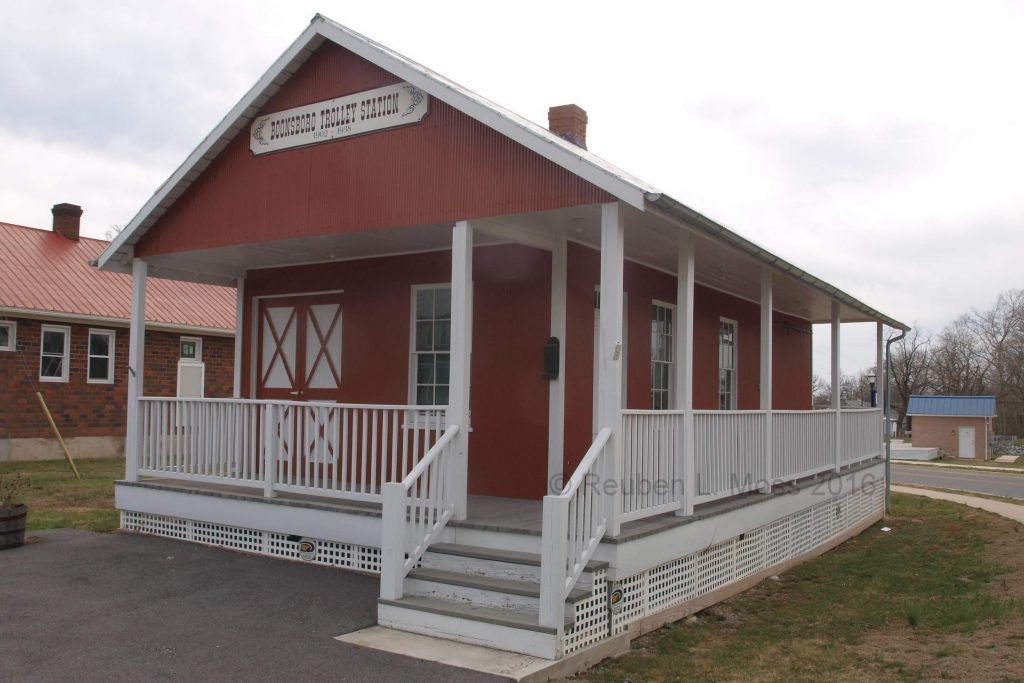 220 N. Main Street, Boonsboro, MD 21713
FINAL WEEKEND OF 2022 will be
December 02, 6-8p for Olde Tyme Christmas
December 03, 3-6p "Evening at the Station"
December 04, 1-4p Last regular Sunday of 2022
Check here at a later date for the Museum's 2023 schedule of hours.
Contact HFRHS to request an off-season visit appointment
Beginning in 2022 our organization is partnering with the National Road Heritage Foundation to welcome guests into the last surviving trolley station in Washington County, Maryland. The NRHF has been operating the trolley station for the past decade. H&F Society volunteers will be staffing the museum twice a month this year as well as assisting in the creation of new and exciting new exhibits and programs which will come to the museum in the future.
Remaining on this site for over 110 years, the station has been restored and was dedicated as a museum in 2009 and contains a series of exhibits pertaining to the community of Boonsboro, local businesses and the trolleys themselves. Future exhibits will expand the museum's focus on the trolleys and their impact on the community. Trolleys first came to Boonsboro in August of 1902 and provided passenger, freight, mail and parcel service to the community until 1938.
The National Road Heritage Foundation is installing Maryland's only museum dedicated to the Historic National Road in the neighboring building and once completed the two museums will together teach very different yet intertwined parts of central Maryland's rich transportation history.
If you are interested in volunteering with the Boonsboro Trolley Station Museum, please consider a membership to either organization and let us know that you would like to be a Trolley Station Host.