The H&F Oral History Project
Recording trolley memories for future generations.
Thanks to a 2020 NRHS Heritage Grant, the H&FRHS is now equipped to interview and record memories of those who experienced the local trolleys or grew up being told about them!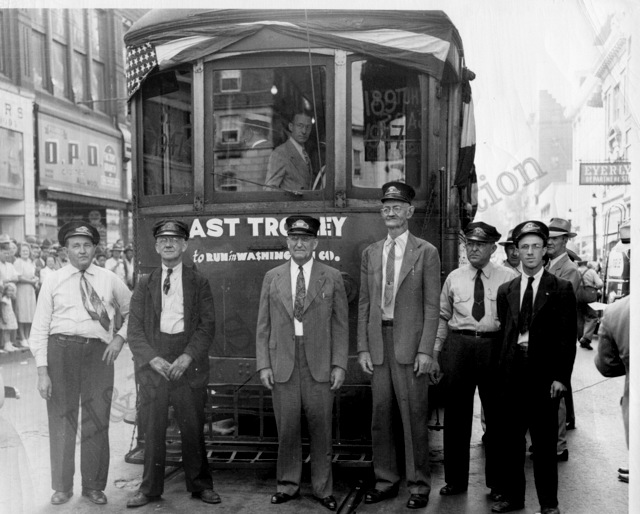 If you recall the Hagerstown & Frederick trolleys, whether you rode on them yourself or simply watched them passing by as a child, we would love to hear them. Can you recall the sounds, the people, the experience, or even the smells of the trolley system? These are things that photographs cannot express and we want to preserve them. Our volunteers can sit down with you and let you share those memories with future generations through audio and video recordings.
Memories don't need to be your own to be recorded by the Society. If you remember details that family members or friends once told you about we would like to interview you as well.
HOW TO CONTACT US
If you would like for your memories to be recorded by the H&FRHS, please send us a note through our Contact form and be sure to select "I have memories I would like to share with the Society" from the subject list!

Please click the image to the right to download our brochure about the program which includes the release form that will allow the Society to record and share your memories. Alternative to email this release form can also be mailed to the Society and a volunteer will contact you to set up your interview.
Interviews may be conducted at a place of your choosing. Society volunteers will also be prepared to record shorter interviews at certain community events. This will be mentioned in the event description on our calendar.