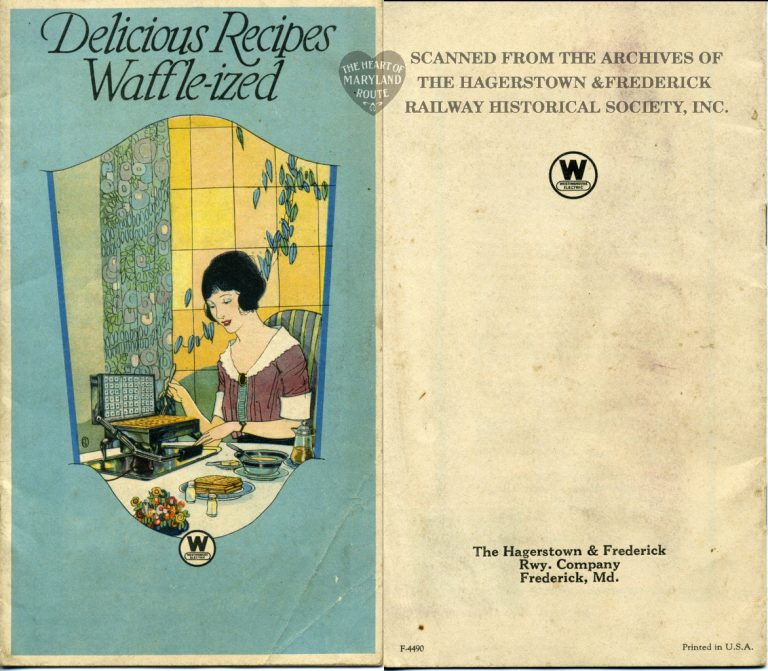 Object Type
Souvenir / Other
H&FRHS Catalog ID
20.02.01
Date or Period
1922
Credit Line
Alex Postpischil
Dimensions
3" x 5"
Storage Location
Binder 3 (Correspondence / Company Records)
Details
This recipe book was produced in 1922 to advertise Westinghouse's new electric waffle iron.  It contains 30 possible meals made using the appliance. The iron was available for purchase from the Hagerstown and Frederick Railway Company and because of this the booklet bears the railway name on the rear cover.
This would have been produced early in that year as during 1922 the company was renamed to the Potomac Public Service Company.