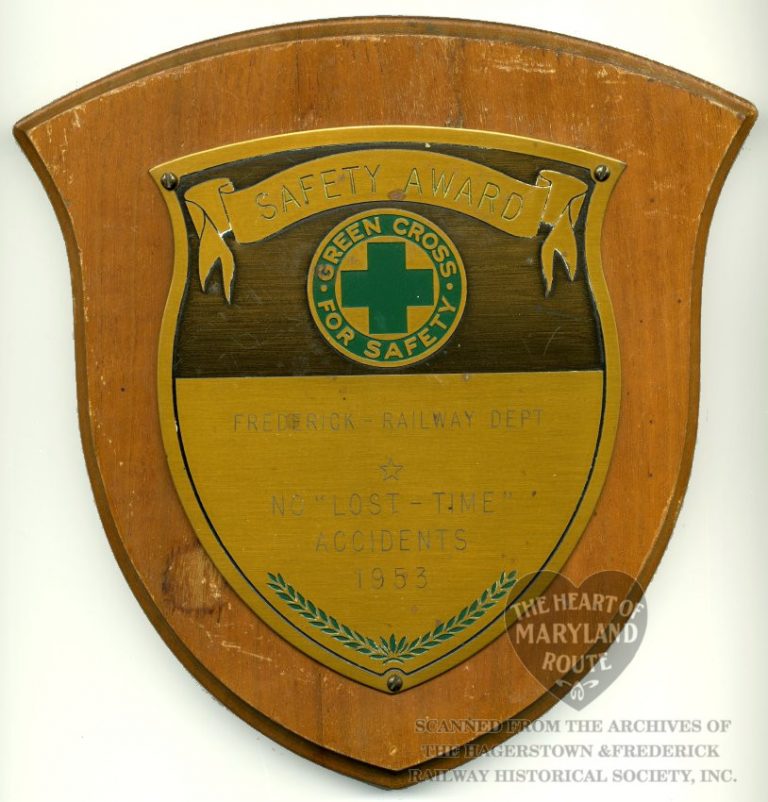 Object Type
Award
H&FRHS Catalog ID
00.54.18
Date or Period
1953
Location
Frederick, Md.
Credit Line
Jerry & Kathy (Fagan) Barrick
Earliest Known Owner
Lewis F. Fagan Jr.
Dimensions
6" x 8" x 1"
Storage Location
Flat File Cabinet
Details
While there were several unfortunate accidents over the 60 years during which electric powered trains and trolleys traveled Central Maryland, the company was quite proud of its relative safety record.  The last several years of operation in particular was marked with no severe accidents.  This was the last safety award issued to the Railway Division of Potomac Edison before the abandonment of Passenger Service in February of 1954.