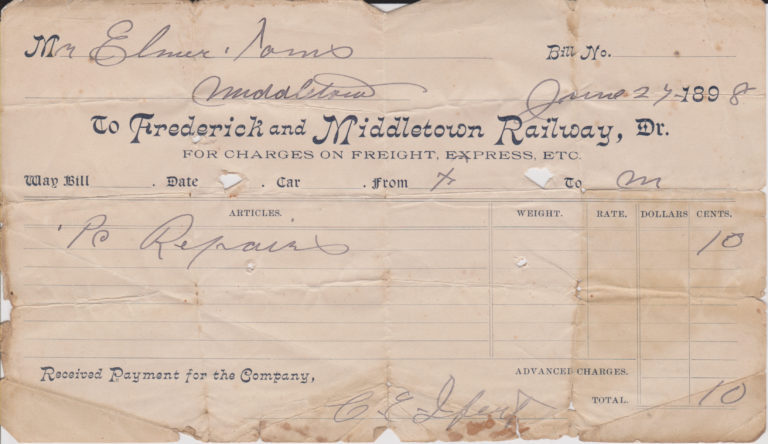 Object Type
Waybill
H&FRHS Catalog ID
00.31.04
Date or Period
June 27, 1898
Location
Frederick, Middletown
Related Individuals
Elmer (Toms?), C. E. Ifert
Credit Line
Alex Postpischil
Storage Location
Binder 1 (Tickets/Waybills)
Details
This waybill documents a shipment from Frederick to Middletown.
A waybill is a document issued by a shipper, in this case the F&M Railway, documenting the property being shipped, the weight or quantity as well as any special instructions for the shipment and at times payment accepted.
The Frederick & Middletown Railway began service in 1896 and through mergers eventually became the Hagerstown & Frederick Railway.