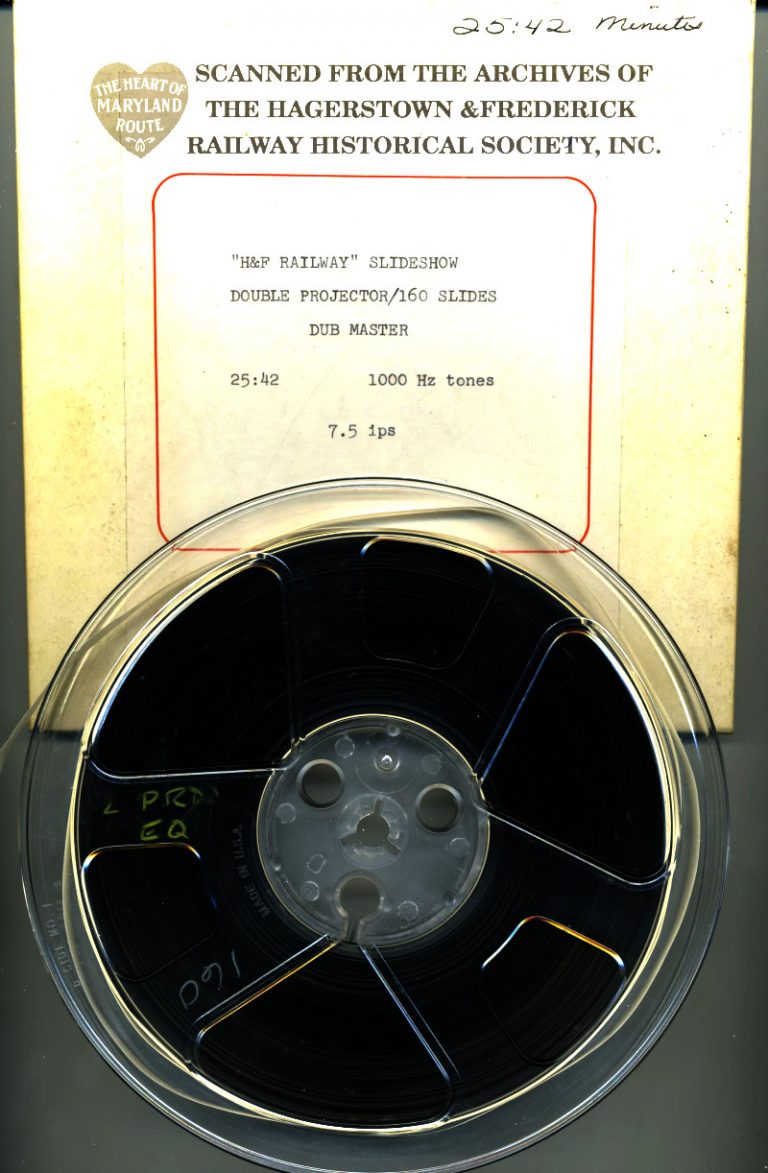 Object Type
Other
H&FRHS Catalog ID
22.21.50
Date or Period
1980s
Credit Line
Elizabeth Duke
Earliest Known Owner
Carroll James
Storage Location
Fireproof Storage
Details
The H&FRHS is proud to preserve the master copy of Carroll James' slideshow. Under this number is the master audio reel which was transferred to cassette to accompany the longer 160 slide version of his presentation with a runtime of just shy of 26 minutes.
This collection of slides was reproduced by Mr. James in the 1980s and copies could be ordered by railfan clubs and individuals to share along with his accompanying narration.  With some slide projectors the cassette of narration would also advance the slides automatically.  This ultimately became the half hour "The H&F: Trolleys Through The Heart Of Maryland" documentary aired on Maryland Public Television and then refined and released on VHS by Mr. James from 1994 until his passing in 1997.
Carroll James' slideshow and subsequent documentaries fueled a revival of interest in the local trolley history and have inspired many of today's H&F enthusiasts.