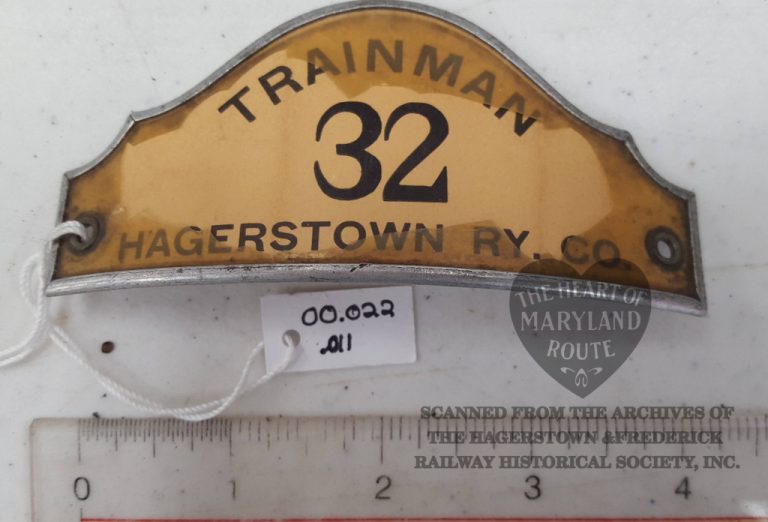 Object Type
Badge / Hat
H&FRHS Catalog ID
00.22.11
Date or Period
c. 1910
Credit Line
Jerry & Kathy Fagan-Barrick
Earliest Known Owner
Lewis F. Fagan, Jr.
Dimensions
4.5"w x 2"t
Storage Location
Fireproof Storage
Details
This is a later badge used on the Hagerstown Railway system before the merger that formed the Hagerstown & Frederick Railway Company in 1913.
These badges were affixed to the front of conductor-style hats worn by trolley crew members and identified them to passengers.
At present it is unknown to which employee this badge was assigned.