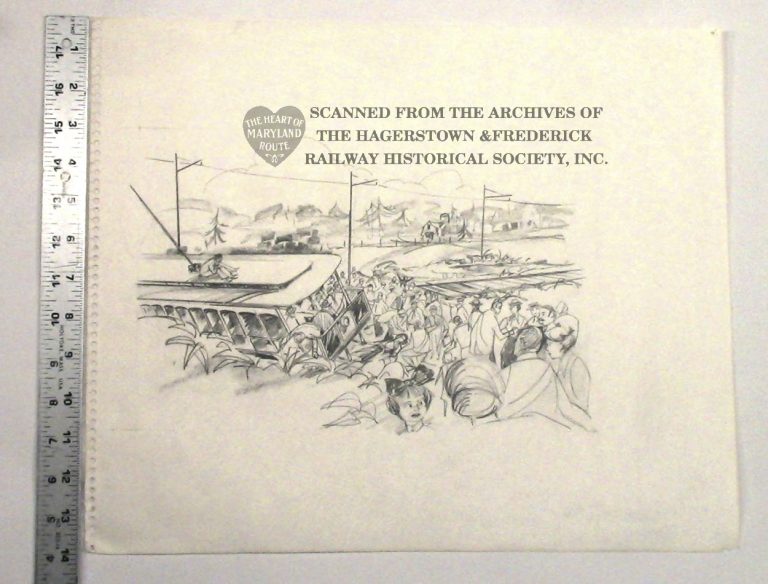 Object Type
H&FRHS Catalog ID
22.22.28
Date or Period
1993
Credit Line
Elizabeth Duke
Earliest Known Owner
Carroll James
Storage Location
Flat File Cabinet
Details
An hand-drawn piece of artwork used in the production of "The H&F: Trolleys Through the Heart of Maryland" documentary by Carroll James.  The art is not signed.  The image is screen used and original.
This scene was drawn to represent the aftermath of the derailment of car #10 during the account of the Catoctin Mountain crash on the second day of Frederick & Middletown Railway operation in 1896.  In reality the car traveled a short distance to a curve rather than derailing directly after the bridge in the Clifton area.
Several people were injured and the one fatality occurred a week later as a result of injury.  The entire Board of Directors was on board among the crowd of 110 passengers on the 44-passenger capacity car but were not severely injured.