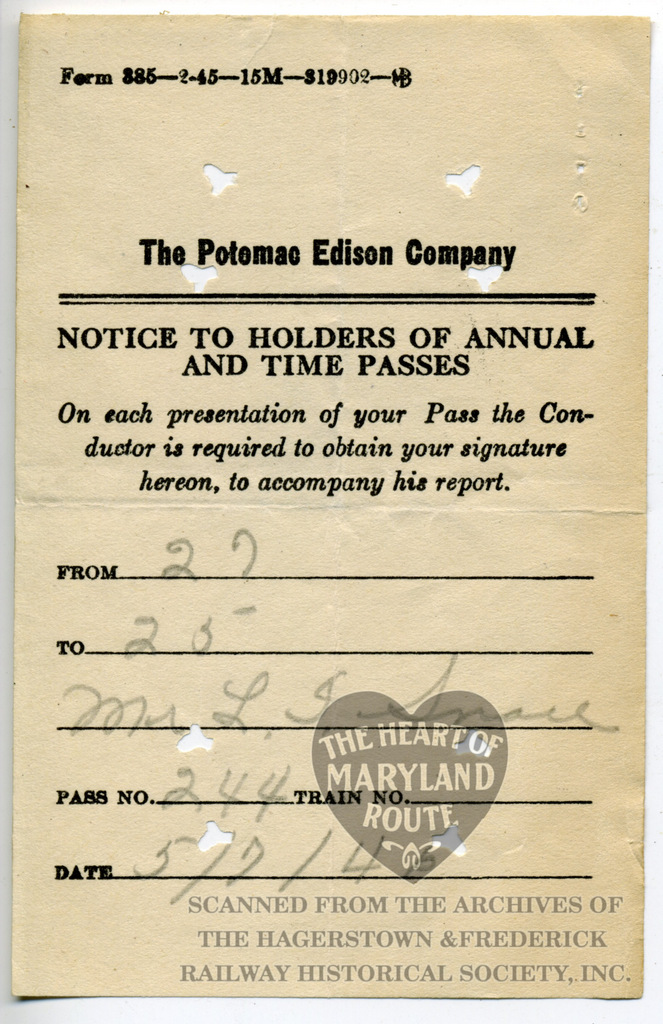 Object Type
Ticket / Pass
H&FRHS Catalog ID
00.20.01
Date or Period
May 7, 1946
Company Form Type
Form 335-2-45-15M-319902
Dimensions
2" x 3"
Storage Location
Binder 1 (Tickets/Waybills)
Details
These forms were used to document each time an annual pass was used to board an H&F car.
In this case Mr. L.F. Snare who held pass #244 boarded an H&F car on May 7, 1946 and rode from mile 27 to mile 25.
The motorman would collect the signature and return the form along with tickets and cash fares in an envelope at the end of each run.