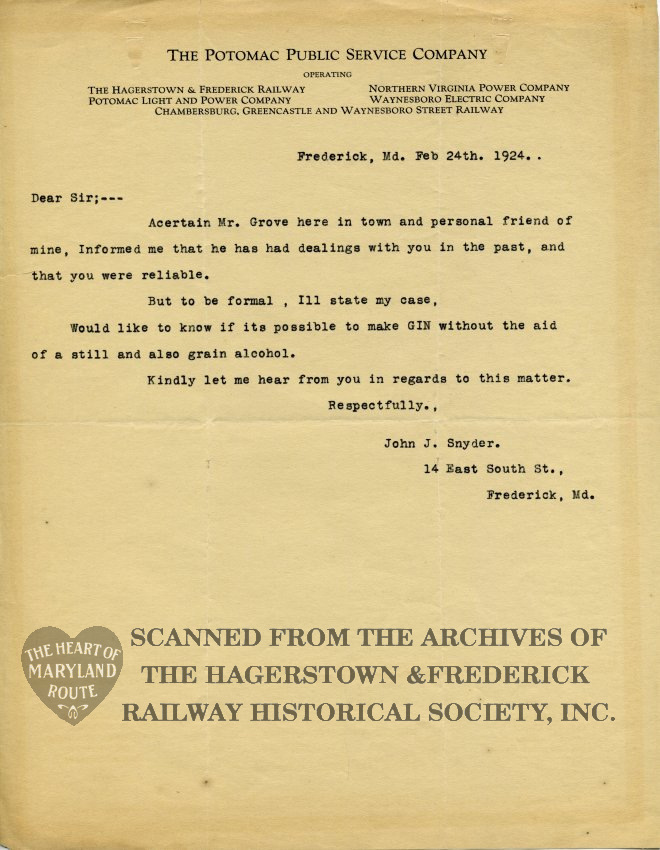 Object Type
Letter
H&FRHS Catalog ID
18.05.01
Date or Period
February 24, 1924
Location
Frederick, MD
Credit Line
Alex Postpischil
Dimensions
8.5" x 11"
Storage Location
Binder 3 (Correspondence / Company Records)
Details
This letter of non-company nature was written on Potomac Public Service Company letterhead some time after the company had been renamed to Potomac Edison.  The letterhead is in fair condition.
The letter itself is written by a Mr. John J. Snyder of Frederick to an unknown individual asking whether it is possible to make Gin and grain alcohol without the use of a still.  The letter was written in 1924 during Prohibition.