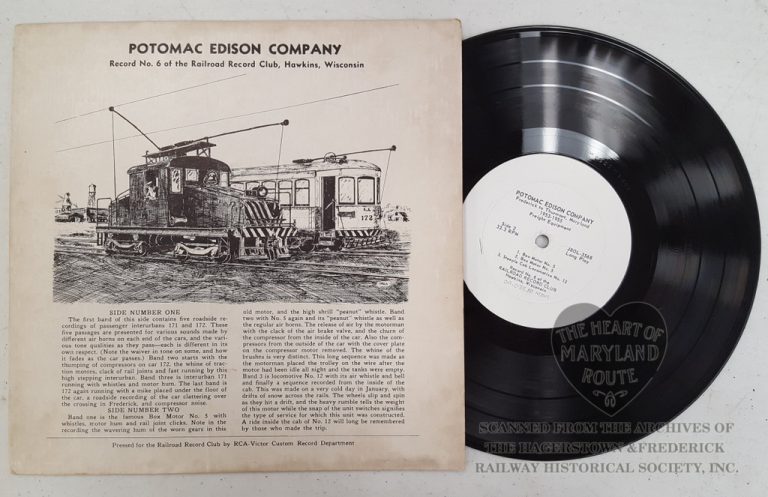 Object Type
Souvenir / Other
H&FRHS Catalog ID
00.35.10
Date or Period
c.1952
Dimensions
12" x 12"
Storage Location
Fireproof Storage
Details
This vinyl record and accompanying jacket contain recordings of Potomac Edison Railway Division (Hagerstown & Frederick Railway) equipment operating on the Thurmont division in the early 1950s.
These recordings include audio segments from interurban cars #171 and #172 as well as Freight Motor #5 and Steeplecab #10.
These records were produced by William Steventon of Wisconsin under his Railroad Record Club label.