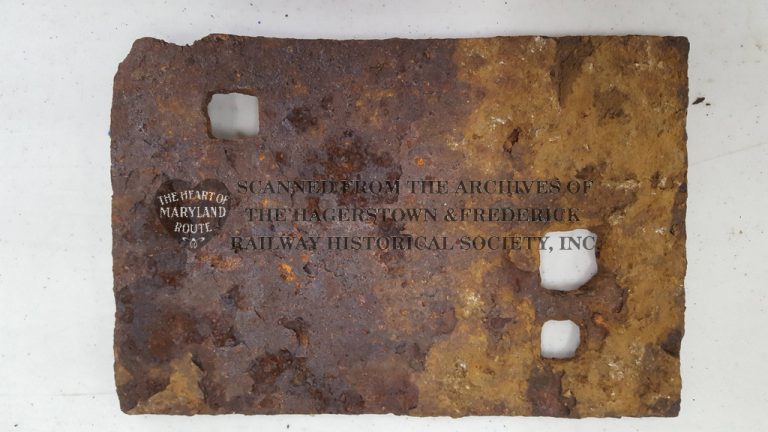 Object Type
Track Component
H&FRHS Catalog ID
18.02.01
Credit Line
Dick & Gloria Phelps
Dimensions
8" x 10" x .5"
Storage Location
Hobbytown USA Window Exhibit
Details
This tie plate was made to provide extra stability between the railroad rail and the wooden tie (or "sleeper") that it was attached to.  Holes allowed for the placement of railroad spikes and were spaced to line up with the width of the rail itself.
Many railroads use these on every tie, however the H&F did not share this practice and only used these under turnouts and on sharp turns.