The Town of Thurmont has replaced the doors on Freight Motor 5 due to unexpected wear to those previously added to the car.  The new 'barn' style doors have been painted and will continue to protect the interior of the car.  The original doors seen on Motor 5 in historic photographs were removed and lost long before the car came to Thurmont.  Further work is planned for the car in coming years including eventual public access and interior renovation as well as the replacement of several missing exterior components.
In 2017 the H&FRHS assisted the Town in selecting colors resembling those the car was documented wearing in service.  The car was donated to the Town of Thurmont by the Society after acquiring it from Railways to Yesterday, Inc. over a decade ago.  It was constructed in Frederick in 1920 and served the entire H&F system, being retired from Frederick-Thurmont service in 1955.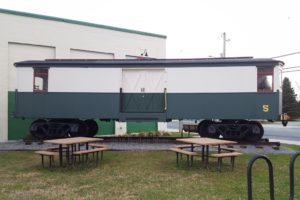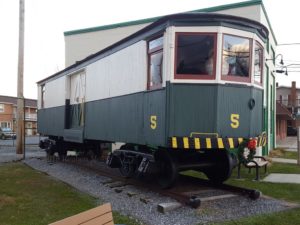 Motor 5 can be found beside the Thurmont Fire Company Carnival Grounds on the former site of the Hagerstown & Frederick Railway Passenger Station.  The Thurmont Trolley Trail and Memorial Park are located  immediately across Main Street.