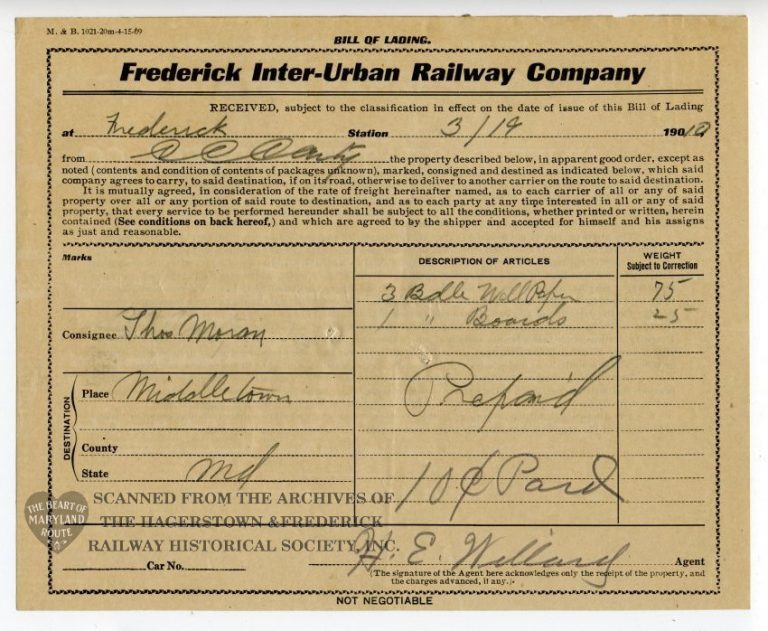 Object Type
Waybill
H&FRHS Catalog ID
00.31.02
Date or Period
March 19, 1910
Company Form Type
M&B 1021 20m-4-15-69
Location
Middletown MD, Frederick MD
Related Individuals
C.C. Carty
Thomas Moran
H.E. Willard
Dimensions
5.5" x 8.5"
Storage Location
Binder 1 (Tickets/Waybills)
Details
This freight record documents the shipment of a bunder of wallpaper and boards from the C.C. Carty store on East Patrick Street in Frederick to Thomas Moran in Middletown on March 19, 1910.
The shipment was handled by the Frederick Inter-Urban Railway, which was a "paper company" of the Frederick & Middletown Railway meant to handle some out-of-city services which eventually was wrapped into the Hagerstown & Frederick Railway.