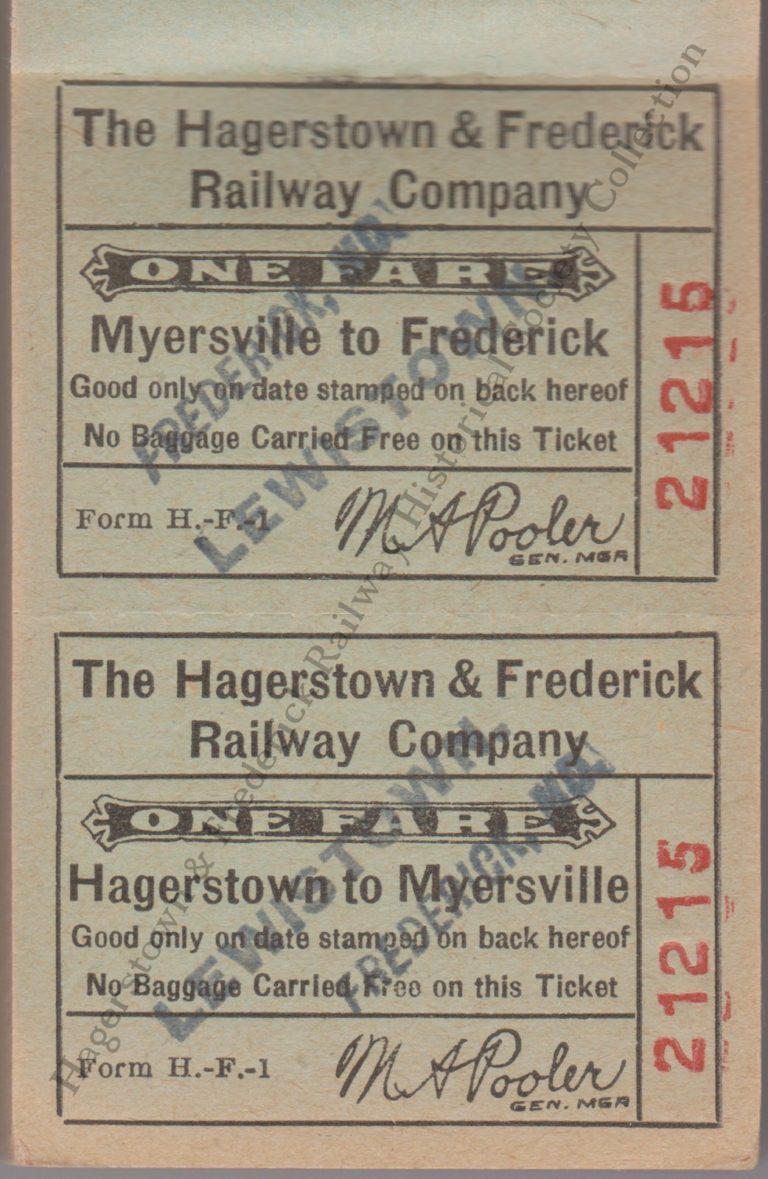 Object Type
Ticket / Pass
H&FRHS Catalog ID
00.21
Date or Period
c.1920
Company Form Type
H.-F.-1
Location Used
Lewistown, Frederick, Myersville
Details
This is a booklet of tickets which were originally four-part round trip tickets.  Frederick to Myersville, Myersville to Hagerstown, Hagerstown to Myersville and Myersville to Frederick.  At some point the tickets were stamped for use as Frederick to Lewistown and Lewistown to Frederick round trip tickets instead.
Related Individuals
M.A. Pooler
Credit Line
Jerry & Kathy (Fagan) Barrick
Earliest Known Owner
Lewis F. Fagan Jr.
Dimensions
2" x 3" x .5"
Storage Location
Fireproof Storage