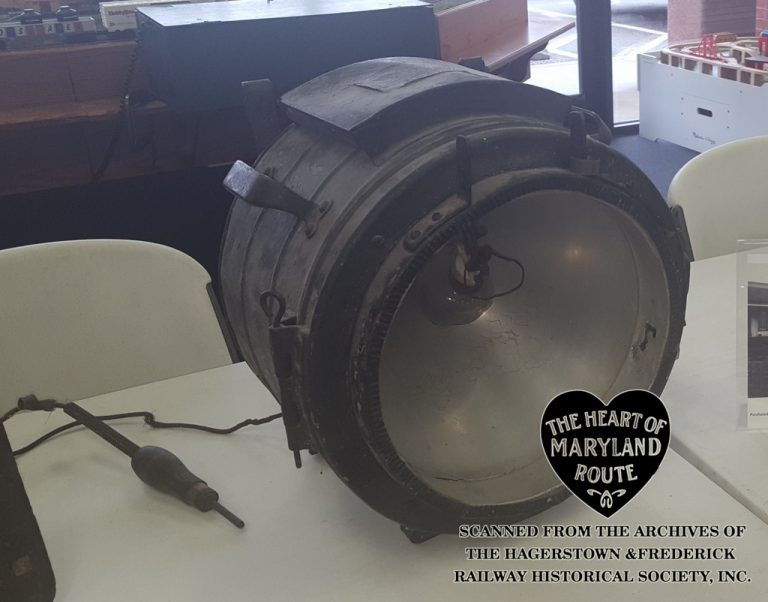 Object Type
Trolley Part
H&FRHS Catalog ID
06.01.01
Date or Period
1918-1955
Location
Entire System
Credit Line
Richard Benjamin
Storage Location
Hobbytown USA Window Exhibit
Details
On nearly every H&F trolley, headlights were removable and spent more of their time hanging or sitting in a storage location on board the car than in use.  When the evening came or poor weather was expected however these bright lamps illuminated the tracks ahead so that any obstacles, crossings and stops could be seen clearly.
This headlamp came to the Society captioned as having been assigned to Freight Motor #1, the largest H&F trolley.  In reality research has shown that these headlamps were often interchanged between cars and similar lamps have been seen on the passenger cars as well.
This lamp was illuminated by a carbon rod type bulb.  H&F lamps ran on D.C. power, with the body of the fixture grounded to the trolley body and a single pronged, wood handled plug which would be inserted into a wooden-block socket on the underside of the car.
This lamp came to us with the front glass missing and a portion of the bulb glass missing.