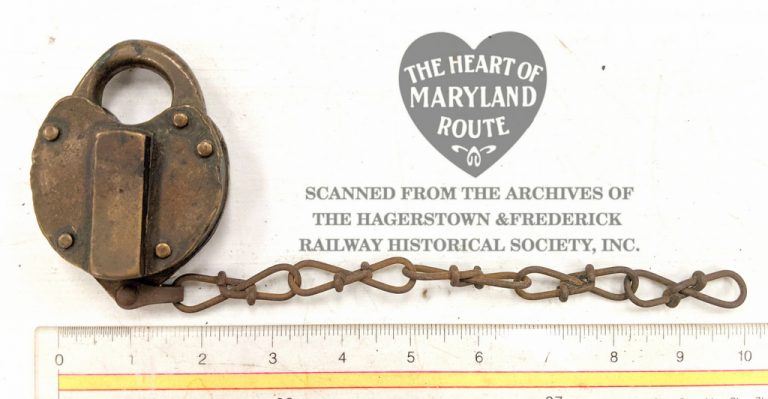 Object Type
Tool / Track Component
H&FRHS Catalog ID
18.10.01
Date or Period
c.1913-1955
Credit Line
Alex Postpischil
Dimensions
3" x 4" x 1"
Storage Location
Fireproof Storage
Details
This lock is stamped H & F R R.  It is a traditional brass switch lock.
These locks were used by railroad companies most often to secure turnouts, or "switch tracks."  They would be mounted onto a latch that would hold the turnout control lever in place so that only approved employees could change which track trolleys would continue on.  The attached chain could be used to secure the lock so that it would not get lost.
Approved employees would be issued a duplicate key, each individually numbered in order to track who possessed keys.
At times other uses for these locks were found.