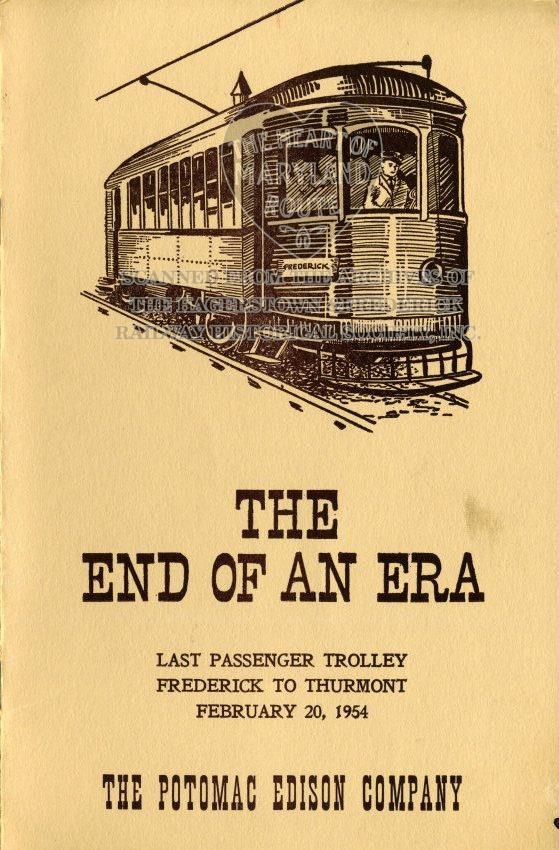 Object Type
Letter / Souvenir / Other
H&FRHS Catalog ID
00.44.01
Date or Period
February 20, 1954
Location
Thurmont Division
Credit Line
Jerry & Kathy (Fagan) Barrick
Earliest Known Owner
Lewis F. Fagan, Jr.
Dimensions
5.5" x 8.5"
Storage Location
Binder 1 (Tickets/Waybills)
Details
This booklet served as the ceremonial program for the Last Trolley trip between Frederick and Hagerstown.  Inside, attendees found a letter from president R. Paul Smith discussing the future of the company as well as a history of trolley service and the schedule of events for the day.
This copy was presented to Lewis Fagan, then chief clerk for the company.  On the rear cover is a hand written note signed by R. Paul Smith and signed the date of the last trolley.