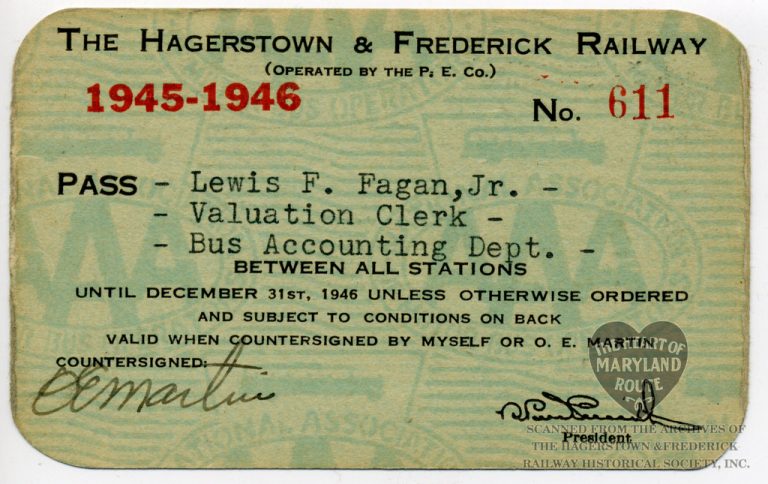 Object Type
Ticket / Pass
H&FRHS Catalog ID
00.17
Company Form Type
Pass #611
Details
This pass was used by Potomac Edison employee Lewis F. Fagan, Jr. to travel between any point along the H&F system in 1945 and 1946.  Mr. Fagan held many positions in the company over the years and is responsible for having collected many of our society's early acquisitions.
The pass is hand signed by Mr. Fagan on the reverse and by O.E. Martin on the front.  The watermark on the paper bears the AAA seal for the National Association of Bus Operators.
Credit Line
Jerry & Kathy (Fagan) Barrick
Earliest Known Owner
Lewis F. Fagan, Jr.
Dimensions
2.5
Storage Location
Binder 1 (Tickets/Waybills)