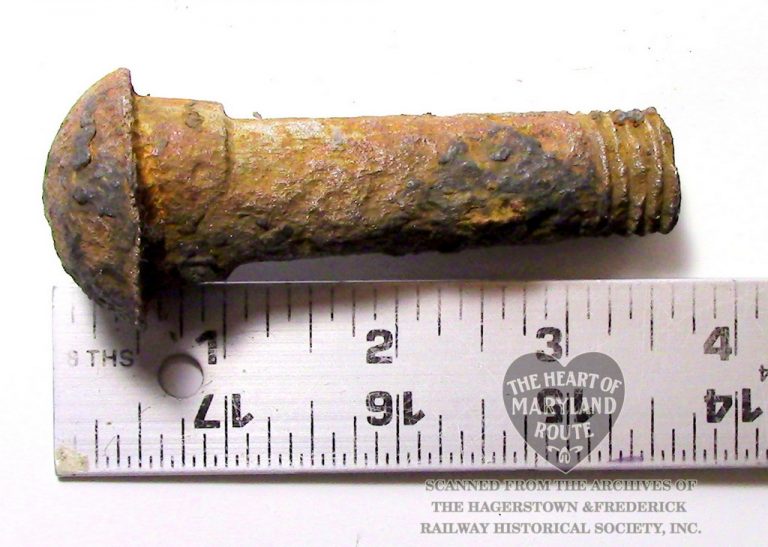 Object Type
Track Component
H&FRHS Catalog ID
21.11.07
Date or Period
c.1940s
Location
Lewistown, Maryland
Credit Line
Beckley's Camping Center
Earliest Known Owner
H&FRHS, Inc.
Dimensions
3 3/4" L, 1 1/2"w
Storage Location
Flat File Cabinet
More Images of Track Component 21.11.07
Details
This portion of a track bolt or rail joint bolt was discovered at the site of Lewistown's primary station stop and passing track.  Society volunteers dug the bolt from the site of the passing track while surveying the property with metal detectors with permission of the property owner.
This bolt would be used to hold a track joint bar or "fishplate" to either side of the rail's tall thin "web" where the end of two pieces of rail met.  It was cut from its nut and left behind most likely when the rails were removed in the late 1950s.