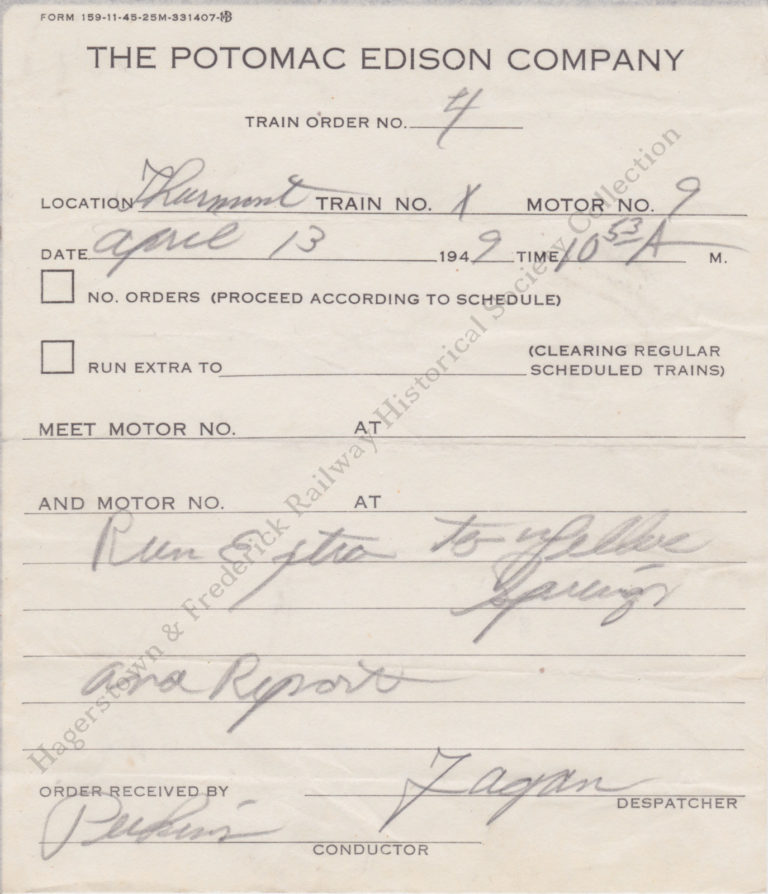 Object Type
Train Order
H&FRHS Catalog ID
00.36.30
Date or Period
April 13, 1949
Company Form Type
159-11-45-25M-331407
Location Used
Thurmont, Yellow Springs
Details
Train orders were provided to train crews by the dispatcher giving them instructions for their trip.  This train order tells the crew of Freight Motor #9 on April 13, 1949 to depart Thurmont and travel to Yellow Springs and then call on the dispatch phone at Yellow Springs for further orders.
Related Individuals
Perkins, Lewis Fagan
Credit Line
Jerry & Kathy (Fagan) Barrick
Earliest Known Owner
Lewis F. Fagan, Jr.
Dimensions
5" x 6"
Storage Location
Binder 2 (Train Orders)