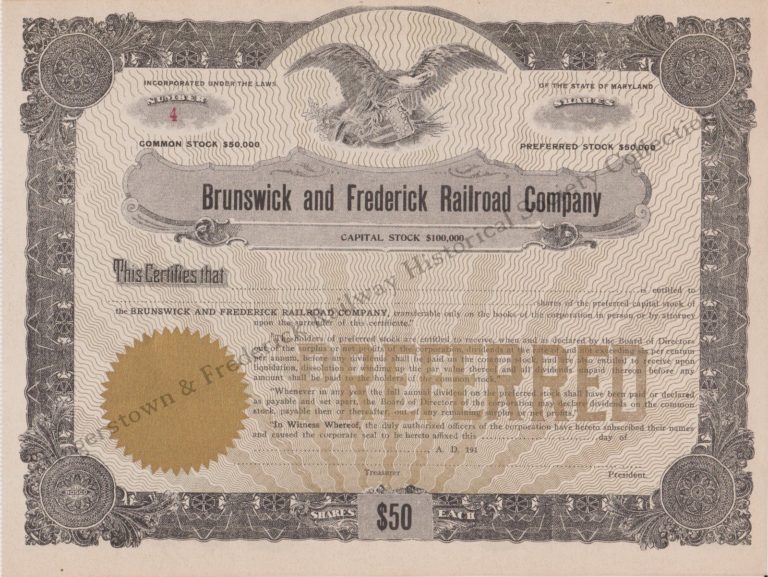 Object Type
Stock Certificate
H&FRHS Catalog ID
08.02.01
Date or Period
c.1910
Location
Brunswick, Frederick
Credit Line
Richard Benjamin
Dimensions
8.5" x 11"
Storage Location
Binder 3 (Correspondence / Company Records)
Details
This is an original, unused stock certificate #4 from the Brunswick and Frederick Railroad Company for $50 shares.  This dates from approximately 1910 when that "paper company" was being planned.
This railroad was a subsidiary of the Frederick Railroad intended to extend the tracks from the end of their "Jefferson & Braddock Heights Railway" to the railroad community of Brunswick several more miles to the south where the railway could benefit from both the railroad interchange and rather large community as well as the fertile farms of Loudoun County, Virginia right across the Potomac River.
While the route was planned, properties acquired and some grading began, the project was ultimately abandoned when the Baltimore and Ohio Railroad for which Brunswick was consider a "company town" intervened with legal opposition.