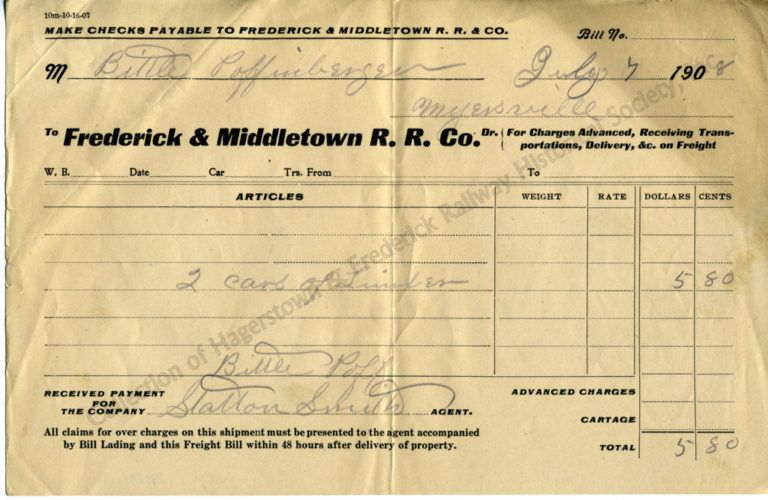 Object Type
Waybill
H&FRHS Catalog ID
19.11.01
Date or Period
1908-07-07
Company Form Type
Form 10m-10-16-07
Location
Myersville, MD
Related Individuals
Bittle Poffenberger, Statton Smith
Credit Line
Richard Benjamin
Dimensions
6" x 8.5"
Storage Location
Binder 3 (Correspondence / Company Records)
Details
A waybill is a document issued by a shipper, in this case the F&M Railway, documenting the property being shipped, the weight or quantity as well as any special instructions for the shipment and at times payment accepted.
This waybill documents the shipment of 2 railcars worth of lumber to a Bittle Poffinberger of Myersville on July 7, 1908.  The total charge for the shipment was $5.80.