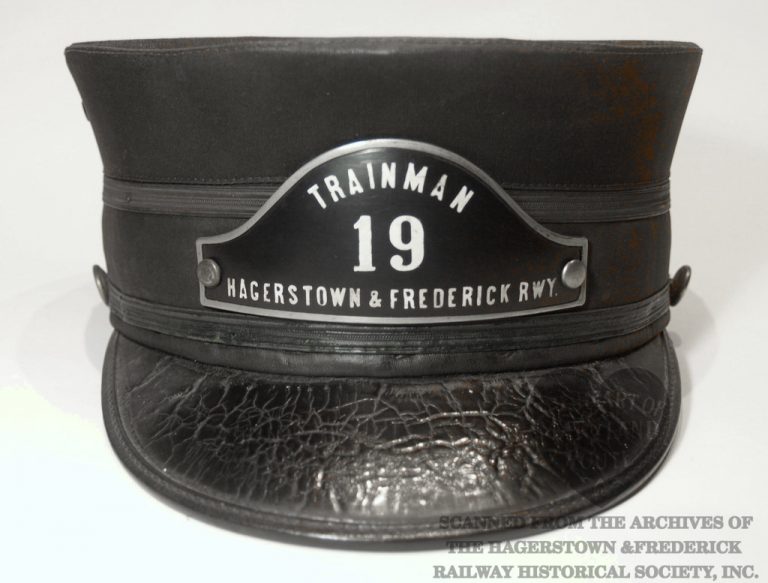 Object Type
Badge / Hat
H&FRHS Catalog ID
21.12
Date or Period
c.1940s
Details
This is an original Hagerstown & Frederick crew cap worn by one of the trolley drivers.  Due to limited surviving company documents it is unknown at this time who Badge 19 was assigned to during the period when this style badge was in use.  The cap with the affixed badge were donated by the estate of the late artist Sherry Kemp who was known to bring it during her attendance at the Myersville Trolley Festival for which she provided artwork.
The cap has a wicker support structure and bears buttons on the sides which may have once held a cord brim band, each button bearing an embellished embossed "P.E" pattern.
Credit Line
Estate of Sherry Kemp
Earliest Known Owner
Sherry Kemp
Dimensions
10" x 12" x 5"
Storage Location
Society Library