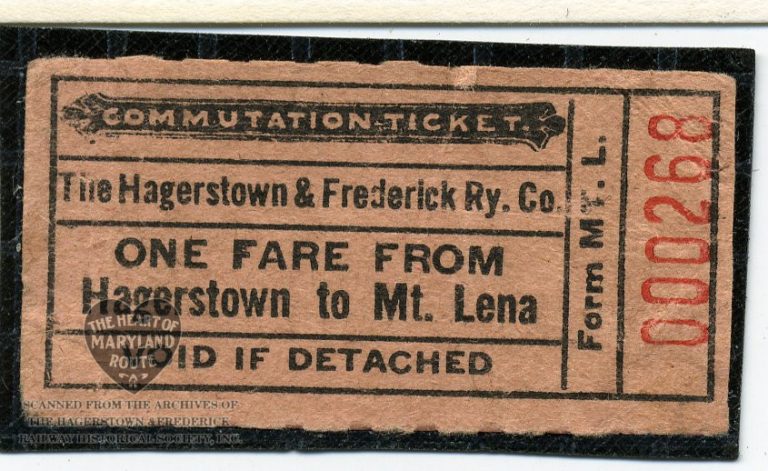 Object Type
Ticket / Pass
H&FRHS Catalog ID
00.09.01
Date or Period
1913-1938
Company Form Type
Form MT.L
Location
Mt. Lena, Maryland
Dimensions
.75" x 2"
Storage Location
Binder 1 (Tickets/Waybills)
Details
There were many community-specific ticket books made available throughout the 60 years of trolley service.  Most common are Braddock Heights to Frederick, however this ticket tab originated in a booklet of identical tabs valid for fare between Hagerstown and Mt. Lena.
The booklet that this fare was removed from was purchased by a commuter.  These tabs often were purchased in bulk for a discounted rate in sufficient quantity for two weeks to one month worth of round trips.  The book of tickets would be presented to the conductor or motorman upon boarding the trolley, who would remove one tab for his records and return the book to the passenger.