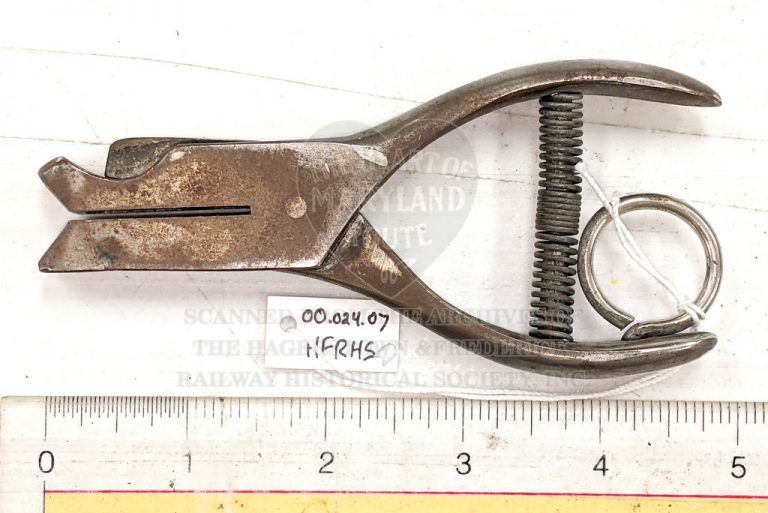 Object Type
Stamp / Tool
H&FRHS Catalog ID
00.24.07
Dimensions
5" x 2.5" x .5"
Storage Location
Hobbytown USA Window Exhibit
Details
This punch is typical of those used across the H&F system and other trolley and rail systems across the country.  It is a sturdy built and heavy but otherwise simple spring opened hole punch.  These were used to punch out identifying destination/origin and time information on tickets, transfers and receipts by trolley crewmen.
Each employee had a different shape hole punched in tickets.  The hole that this punch makes can be seen on the identification tag in the image, a rectangular shape with one end curved outward and the opposite bearing a triangular indent.  It is unknown who this punch originally belonged to.